Kalapatthar Trekking Store
launches new webiste. All the visitors are requested to send us feedback about our site .
Thanks

Hello Guys, We have launched this new site, destined to provide every trekking and mountaineering needs. Hope you will take maximum benifit of this site. Please help us with your valuable feedback. Good Surfing
More
»

Himalayan Omni-Fuel + Fuel Bottle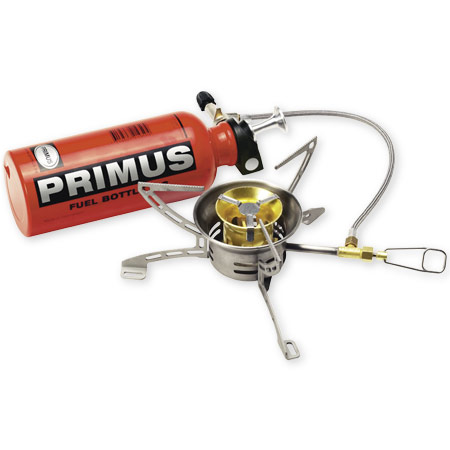 If you're heading into remote parts and not sure what kind of fuel you can lay your hands on...
Product Specs:Brand: Primus
Weight: 500 gms
150 x 88 x 85Cost Specs:Selling Price: US$ 150
Renting Price: US$ 2

Product Description:
If you're heading into remote parts and not sure what kind of fuel you can lay your hands on, the OmniFuel will work with virtually all types of fuel, from LP gas, petrol and diesel to kerosene - even aviation fuel. This is the most advanced stove from Primus - a refinement of the MultiFuel stove. For those who want one of the best and most adaptable stoves on the market.

Features

Works with most types of fuel
Robust design will withstand the harshest conditions
Multi tool to make it easy to disassemble the stove for cleaning, also includes a cleaning needle
3 min boiling time (+ pre-heating with liquid fuels approx. 40 seconds)
Supplied with a fuel bottle and pump

Output: 3000 W
Dimensions (mm): 150 x 88 x 85
Piezo ignition: No
Boiling time: 3 min
Suitable for: 1-4 persons