Kalapatthar Trekking Store
launches new webiste. All the visitors are requested to send us feedback about our site .
Thanks

Hello Guys, We have launched this new site, destined to provide every trekking and mountaineering needs. Hope you will take maximum benifit of this site. Please help us with your valuable feedback. Good Surfing
More
»

NightRay LED Headtorch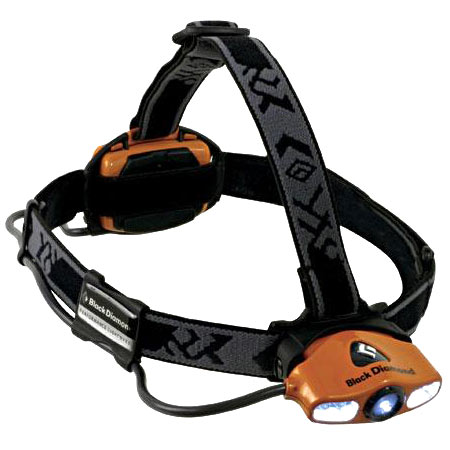 This headtorch from Black Diamond uses five Super-Bright LED's to light up your path.
Product Specs:Brand: Blackdiamond
Weight: 139 gms
Free SizeCost Specs:Selling Price: US$ 60
Renting Price: US$ 2

Product Description:
This headtorch from Black Diamond uses five Super-Bright LED's to light up your path. Depending on your activity you can toggle between the two LED or five LED option. The micro-chipped output can be adjusted using three brightness settings including strobe illumination. The streamlined battery box holds 3 AAA batteries (included) and is easy to access. Weighing only 102 grams, the NightRay is Black Diamond's lightest and most compact, full-function headtorch for trail running, evening hikes and early morning approaches. Features

Sleek and compact housing holds five SuperBright LED's with the centre LED lensed, allowing it to project a beam of light
IC chip offers three brightness settings as well as a strobe feature
The lightest, full-function Black Diamond headtorch
Powered by AAA batteries (included)

Weight w/o batteries: 102g
Weight with batteries: 139g
Battery power: 3x AAA
Bulb type: 5 LED's
Burn time: 60hrs (max)
Distance: 22m (max)