Kalapatthar Trekking Store
launches new webiste. All the visitors are requested to send us feedback about our site .
Thanks

Hello Guys, We have launched this new site, destined to provide every trekking and mountaineering needs. Hope you will take maximum benifit of this site. Please help us with your valuable feedback. Good Surfing
More
»

Climber - Swiss Army Knife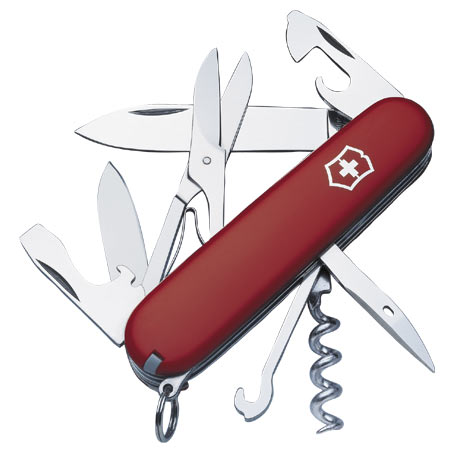 Pocket knife with 14 features, including two blades, can and bottle openers, two screwdrivers, scissors, reamer with sewing eye, corkscrew and hook.
Product Specs:Brand: Victorinox
Weight: 300 gms
9.1 cmCost Specs:Selling Price: US$ 30
Renting Price: US$ 1

Product Description:
Pocket knife with 14 features, including two blades, can and bottle openers, two screwdrivers, scissors, reamer with sewing eye, corkscrew and hook. Victorinox stainless-steel pocket knife with 14 features.

Features

Large blade
Small blade
Corkscrew
Can opener with
Small screwdriver (also for Phillips screws)
Cap lifter with
Screwdriver
Wire stripper
Reamer, punch
Key ring
Tweezers
Toothpick
Scissors
Multi-purpose hook